Brad Pitt Admits "There's an Added Security" That Comes With Being Married to Angelina Jolie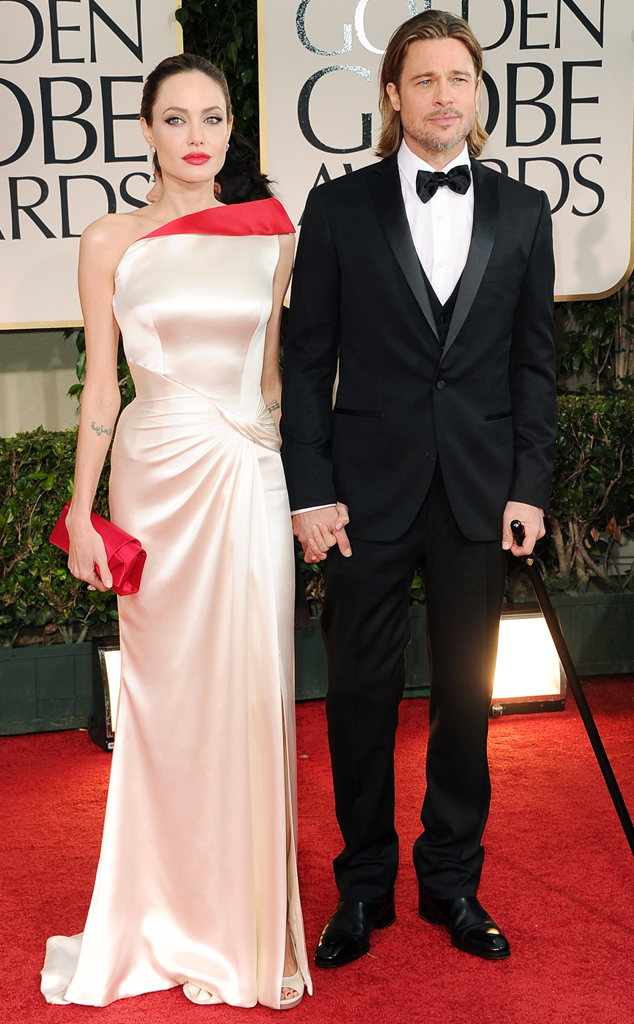 Jason Merritt/Getty Images
Brad Pitt kept it brief while discussing his wedding on Good Morning America Friday.
"It was an amazing day and I think there's an added security that comes with it," he said of finally marrying Angelina Jolie, 39, the mother of his six children and co-star in the upcoming movie By the Sea.
Several years before he married Jolie, Pitt, 50, vowed to wait until it was legal for gay couples to legally wed. "That's just a no-brainer to me. That's the basis of our country," he said. "Equality for everyone."
Pitt has said little about his wedding while promoting his World War II movie. "I wouldn't say [marriage is] just a title," he said in British GQ's November issue. "There's more to it than that." He made no mention of marriage in the November issues of Details or Psychologies. And, at a recent Fury premiere, he joked about his "dysfunctional" honeymoon to USA Today. "Yeah, it was our choice," Pitt said of filming By the Sea, which Jolie wrote and directed. "It's been fun. It's been challenging, but really fun."
Asked what his kids think of his marriage, Pitt told People, "They like it. They like it."
Regarding his family's Halloween plans, he told Us Weekly, "We're overseas, so we're going to do something there for the kids."
VIDEO: What do Brangelina's kids think of Mr. & Mrs. Smith?
If Pitt seems more protective of his private life, it's for good reason. "My soul was stolen by the camera so long ago, I don't have to think about it anymore," the actor told Details of life in the public eye. "One definition of freedom is the ability to follow your bliss without being watched, recorded, scrutinized."
Who can blame someone as famous as Pitt for wanting to keep something sacred?
Instead, he'd rather focus on Fury. "I've always heard these stories of actors having a hard time shaking a role. It was true this time," Pitt recently told E! News. "We were really embedded with this one. I think the biggest challenge was when the film starts…they're three-and-a-half years into the war. They've been through Africa, they've been through France, they've been through Belgium, now they're deep into Germany, and to feel that exhaustion, the years of just psychic trauma…I think we got that [feeling, too]."
PHOTOS: Brangelina's quotes on love
RELATED VIDEOS:
Source:: http://ca.eonline.com/news/589381/brad-pitt-admits-there-s-an-added-security-that-comes-with-being-married-to-angelina-jolie?cmpid=rss-000000-rssfeed-365-topstories&utm_source=eonline&utm_medium=rssfeeds&utm_campaign=rss_topstories